CAS Number
59-40-5
Molecular Formula
C14H12N4O2S
Molecular Weight
300.340
InChI Key
NHZLNPMOSADWGC-UHFFFAOYSA-N
LogP
1.68
Synonyms

Sulfaquinoxaline
4-Amino-N-(quinoxalin-2-yl)benzene-1-sulfonamide
Benzenesulfonamide, 4-amino-N-2-quinoxalinyl-
59-40-5
5-25-11-00125
2-p-Aminobenzenesulfonamidoquinoxaline
2-p-Aminobenzenesulphonamidoquinoxaline
4-Amino-N-2-quinoxalinylbenzenesulfonamide
Avicocid
BRN 0290026
Caswell No. 721
Compound 3-120
EINECS 200-423-2
EPA Pesticide Chemical Code 077901
Italquina
Kokozigal
NSC 41805
N-(2-Quinoxalinyl)sulfanilamide
N'-2-Quinoxalylsulfanilamide
Sulfabenzpyrazine
Sulfacox
Sulfaline
2-Sulfanilamidobenzopyrazine
2-Sulfanilamidoquinoxaline
2-(p-Sulfanilamido)quinoxaline
Sulphaquinoxaline
Sulquin
N(sup 1)-(2-Quinoxalinyl)sulfanilamide
Ursokoxaline
Sulfaquinoxalina
Sulfaquinoxalinum
UNII-WNW8115TM9
Sul-q-nox
8027-68-7
Applications:
Separation of Antibiotics in Mixed-mode chromatography
May 11, 2015
A complex mixture of sulphonamide, macrolide, tetracycline and fluoroquinolone antibiotics were separated in one run using mixed-mode chromatography with LC/MS -compatible conditions. All compounds are separated based on reversed-phase and/or ion-exchange mechanism. Method can be used for analysis of various classes of antibiotics and related impurities in different sample matrices (blood, urine, soil, waste water).
Condition

| | |
| --- | --- |
| Column | Obelisc R, 2.1×150 mm, 5 µm, 100A |
| Mobile Phase | Gradient MeCN – 0-25%, 6 min, 25-70% 14 min |
| Buffer | Gradient Formic Acid – 0.05%-0.3%, 10 min, 14 min hold |
| Flow Rate | 1.0 ml/min |
| Detection | UV, 270 nm |
Description

| | |
| --- | --- |
| Class of Compounds | Antibiotic, Drug, Hydrophobic, Ionizable |
| Analyzing Compounds | Sulphanilamide, Sulphaguanidine, Oxytetracycline, Marbofloxacin, Sulphadiazine, Chlortetracycline, Nofloxacin, Spiramycin, Cefalonium, Tylosin, Josamycin, Sulphamethoxazole, Dapsone, Sulphaquinoxalline, Flumequine |
Application Column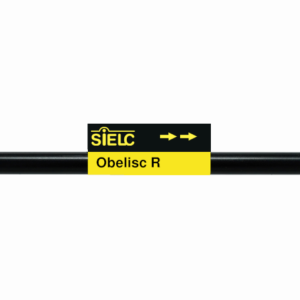 Obelisc R
SIELC has developed the Obelisc™ columns, which are mixed-mode and utilize Liquid Separation Cell technology (LiSC™). These cost-effective columns are the first of their kind to be commercially available and can replace multiple HPLC columns, including reversed-phase (RP), AQ-type reversed-phase, polar-embedded group RP columns, normal-phase, cation-exchange, anion-exchange, ion-exclusion, and HILIC (Hydrophilic Interaction Liquid Chromatography) columns. By controlling just three orthogonal method parameters - buffer concentration, buffer pH, and organic modifier concentration - users can adjust the column properties with pinpoint precision to separate complex mixtures.
Select options
Application Analytes:
Carboxymethylcysteine
Chlortetracycline
Dapsone
Flumequine
Josamycin
Marbofloxacin
Norfloxacin
Oxytetracycline
Spiramycin
Sulfamethoxazole
Sulfonamides
Sulphadiazine
Sulphaguanidine
Sulphanilamide
Sulphaquinoxaline
Tetracycline
Tylosin
---
Application Detection:
ELSD Detection
UV Detection
SIELC Technologies usually develops more than one method for each compound. Therefore, this particular method may not be the best available method from our portfolio for your specific application. Before you decide to implement this method in your research, please send us an email to
research@sielc.com
so we can ensure you get optimal results for your compound/s of interest.