CAS Number
99-94-5
Molecular Formula
C8H8O2
Molecular Weight
136.150
InChI Key
LPNBBFKOUUSUDB-UHFFFAOYSA-N
LogP
2.27
Synonyms

4-Methylbenzoic acid
Benzoic acid, 4-methyl-
99-94-5
p-Toluic acid
Benzoic acid, 4-methyl-
Acide p-toluique
acido p-toluico
Crithminic acid
NSC 2215
p-Carboxytoluene
p-Methylbenzoic acid
p-Toluylic acid
p-Toluylsaure
p-Tolylcarboxylic acid
P-TOLYLSAEURE
TOLUIC ACID, PARA-
BRN 0507600
EINECS 202-803-3
UNII-A26GBX5SSV
2420-97-5 (Cadmium salt)
4-Methyl-Benzoic acid
4-Toluic acid
Benzoic acid,4-methyl-
Crithmic acid
Toluate
para-Toluic acid
852148-36-8
Applications:
Separation of Phthalic Acids and Related Impurities
July 2, 2013
Phthalic acid, phthalic acid isomers, and related products present in the production of phthalic acid were separated on the Primesep D column, based on reversed-phase and in-exchange mechanisms. Neutral, hydrophobic compounds of the phthalic acid production are retained by a reversed-phase mechanism, and phthalic acid and other acidic compounds are retained by a combination of reversed-phase and anion-exchange mechanisms. Resolution and selectivity of this separation can be modified by varying the amount of acetonitrile, buffer concentrations, and buffer pH. This method can be used for monitoring the production cycle of phthalic acid and related impurities.
Condition

| | |
| --- | --- |
| Column | Primesep D, 4.6×150 mm, 5 µm, 100A |
| Mobile Phase | Gradient MeCN – 10-50%, 15 min |
| Buffer | H2SO4 – 0.1% |
| Flow Rate | 1.0 ml/min |
| Detection | UV, 210 nm |
Description

| | |
| --- | --- |
| Class of Compounds | Acid, Hydrophilic, Ionizable |
| Analyzing Compounds | Terephthalaldehyde, Phthalic acid, 4-Carboxybenzaldehyde, Benzoic acid, Terephthalic acid, p –Tolualdehyde, p-Toluic acid |
Application Column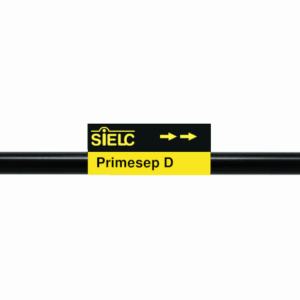 Application Analytes:
4-Carboxybenzaldehyde
Benzoic Acid
Phthalic Acid
Terephthalaldehyde
Terephthalic Acid
p-Tolualdehyde
p-Toluic Acid
---
Application Detection:
UV Detection
SIELC Technologies usually develops more than one method for each compound. Therefore, this particular method may not be the best available method from our portfolio for your specific application. Before you decide to implement this method in your research, please send us an email to
research@sielc.com
so we can ensure you get optimal results for your compound/s of interest.