CAS Number
59-87-0
Molecular Formula
C6H6N4O4
Molecular Weight
198.139
InChI Key
IAIWVQXQOWNYOU-FPYGCLRLSA-N
LogP
0.23
Synonyms

Nitrofurazone
(2E)-2-[(5-Nitrofuran-2-yl)methylidene]hydrazine-1-carboxamide
Hydrazinecarboxamide, 2-[(5-nitro-2-furanyl)methylene]-, (2E)-
59-87-0
5-Nitro-2-furaldehyde semicarbazone
Hydrazinecarboxamide, 2-[(5-nitro-2-furanyl)methylene]-
(5-Nitro-2-furfurylidenamino)urea
1-(5-Nitro-2-furfurylidene)semicarbazide
2-Furaldehyde, 5-nitro-, semicarbazone
2-Furancarboxaldehyde, 5-nitro-, semicarbazone
5-NITRO-2-FURALDEHYD-SEMICARBAZON
5-Nitro-2-furfural semicarbazone
5-Nitro-2-furfuraldehyde semicarbazone
5-Nitrofurazone
5-Nitrofurfural semicarbazone
Aldomycin
Alfucin
Babrocid
Chemofuran
Coxistat
Furacilin
Furacilinum
Furacin
FURACIN OINTMENT
Furacine
Furacinetten
Furacoccid
Furacycline
Furalcyn
Furaldon
Furaplast
Fura-Septin
Furaskin
Furaziline
FuraZin
Furazol W
Furesol
Mastofuran
Monafuracin
Nfz mix
Nifucin
Nifuzon
Nitrofural
Nitrofuraldehyde semicarbazone
Nitrofuran
Nitrophtharazone
Nitrozone
NSC 1602
NSC 2100
NSC 44009
Otofural
Semioxamazide, 1-(5-nitrofurfurylidene)-
Vabrocid
Veterinary nitrofurazone
Actin-N
Becafurazone
Biofuracina
Biofurea
BRN 0086403
Cocafurin
Dermofural
Dynazone
EINECS 200-443-1
Eldezol
Eldezol F-6
Fedacin
Flavazone
Fracine
Furacillin
Furacin-E
Furacin-HC
Furacort
Furaderm
Furagent
Furalone
Furametral
Furan-ofteno
Furaseptyl
Furatsilin
Furazina
Furazone
Furazyme
Fuvacillin
Hemofuran
Ibiofural
Monafuracis
Monofuracin
NCI-C56064
Nifurid
5-Nitrofuraldehyde semicarbazide
6-Nitrofuraldehyde semicarbazide
5-Nitrofuran-2-aldehyde semicarbazone
5-Nitro-2-furancarboxaldehyde semicarbazone
Nitrofurane
2((5-Nitro-2-furanyl)methylene)hydrazinecarboxamide
Nitrofurazan
Nitrofurazonum
Nitrofurol
NSC-2100
Otofuran
Rivafurazon
Sanfuran
Spray-dermis
Spray-foral
Vadrocid
Yatrocin
Nitrofuralum
Semikarbazon 5-nitrofurfuralu
UNII-X8XI70B5Z6
60051-85-6
8027-71-2
Applications:
HPLC Separation of Common Antibiotics in Fish Farming
December 6, 2007
Fish antibiotics are used in fish farming to treat bacterial diseases of fish. It is common practice in the fish industry, particularly in developing countries, to use large amounts of antibiotics to prevent infection. The antibiotics used are often non-biodegradable and remain in the environment for long periods of time, contaminating soil and ground waters. In farming antibiotics are mixed with food and residual amount of drugs ends up in fish products and poultry, this lead to consumption of antibiotics and metabolites by humans. Five common antibiotics are separated on Primesep C column using LC/MS compatible conditions. Method can be used for quantitative determination of nitrofurantoin, nitrofurazone, furazolidone, furaltadone, chloramphenicol and nitrofurazone in fish products and environment.
Application Column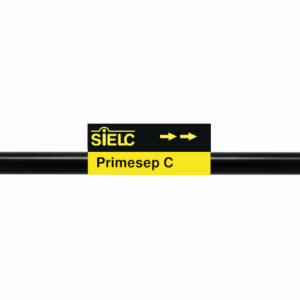 Application Analytes:
5-Nitro-2-Furaldehyde Semicarbazone (Nitrofurazone)
Chloramphenicol
Furaltadone
Furazolidone
Nitrofurantoin
Nitrofurazone
---
Application Detection:
UV Detection
SIELC Technologies usually develops more than one method for each compound. Therefore, this particular method may not be the best available method from our portfolio for your specific application. Before you decide to implement this method in your research, please send us an email to
research@sielc.com
so we can ensure you get optimal results for your compound/s of interest.