CAS Number
15687-27-1
Molecular Formula
C13H18O2
Molecular Weight
206.286
InChI Key
HEFNNWSXXWATRW-UHFFFAOYSA-N
LogP
3.97
Synonyms

Ibuprofen
2-[4-(2-Methylpropyl)phenyl]propanoic acid
Benzeneacetic acid, alpha-methyl-4-(2-methylpropyl)-
15687-27-1
Benzeneacetic acid, α-methyl-4-(2-methylpropyl)-
(.+-.)-2-(p-Isobutylphenyl)propionic acid
(.+-.)-Ibuprofen
(.+-.)-Ibuprophen
(.+-.)-α-Methyl-4-(2-methylpropyl)benzeneacetic acid
(4-Isobutylphenyl)-α-methylacetic acid
(RS)-Ibuprofen
2-(4-Isobutylphenyl)propanoic acid
2-(4'-Isobutylphenyl)propionic acid
2-(4-Isobutylphenyl)propionic acid
2-(p-Isobutylphenyl)propionic acid
4-Isobutylhydratropic acid
4-Isobutyl-α-methylphenylacetic acid
Actiprofen
Algi-Flanderil
Algiflex
Algofen
Amibufen
Anflagen
Antarene
Antiflam
Apo-Ibuprofen
Apsifen
Artofen
Balkaprofen
Betaprofen
Brufanic
Brufen Retard
Bruflam
Brufort
Buburone
Buluofen
Butacortelone
Butylenin
Codral Period Pain
Combiflam
Dansida
Dentigoa
Dibufen
dl-Ibuprofen
Dolgirid
Dolmaral
Dolocyl
Dolo-Dolgit
Dolofen
Dolofen F
Dolomax
Donjust B
Doretrim
Dorival
Easifon
Epobron
Femadon
Fenspan
Gynofug
Haltran
Hydratropic acid, p-isobutyl-
Ibosure
Ibu-Attritin
Ibuflamar
Ibugesic
Ibuleve
Ibulgan
Ibumetin
Ibupirac
Ibupril
Ibuprocin
Ibuprofene
ibuprofeno
Ibuprohm
Ibu-slow
Ibu-Tab
Inabrin
Iprogel
Lamidon
Librofem
Lidifen
Mensoton
Motrin IB
Mynosedin
Nagifen-D
Napacetin
Nobafon
Nobfelon
Noritis
Novogent
Novoprofen
NSC 256857
Nurofen
Optifen
Opturem
Ostarin
Ostofen
p-(2-Methylpropyl)-α-methylphenylacetic acid
Paduden
Panafen
Pantrop
Paxofen
Pediaprofen
Perofen
PHENYLACETIC ACID, 2-METHYL-4-(2-METHYLPROPYL)-
p-Isobutyl-2-phenylpropionic acid
p-Isobutylhydratropic acid
Proartinal
Proflex
Prontalgin
Quadrax
Ranofen
Recidol
Relcofen
Roidenin
Seclodin
Suspren
Syntofene
Tabalon
Tabalon 400
Tatanal
Trendar
Unipron
Uprofen
α-(4-Isobutylphenyl)propionic acid
α-Methyl-4-(2-methylpropyl)benzeneacetic acid
BRN 2049713
EINECS 239-784-6
(+-)-Ibuprophen
Ibu-slo
(+-)-2-(p-Isobutylphenyl)propionic acid
Medipren
alpha-Methyl-4-(2-methylpropyl)benzeneacetic acid
Rebugen
Ibuprin
(S)-4-Isobutyl-alpha-methylphenylacetic acid
4-Isobutyl-alpha-methylphenylacetic acid
Dolofin
Citalgan
Ak+C2278tren
Amersol
Antagil
Antalfene
Bufigen
Bukrefen
Buracaps
Daiprophen
Deep Relief
Dignoflex
DOLO PUREN
Dolofen-F
Dolofort
Dologel
Doloren
Dolormin
Doltibil
Dularbuprofen
Duobrus
Dura-Ibu
Dysdolen
Esprenit
Exneural
Femafen
Femapirin
Femidol
Fibraflex
Gelufene
Hemagene Tailleur
Ibubest
Ibubeta
Ibucasen
Ibudolor
Ibuhexal
Ibulagic
Ibumerck
Jenaprofen
Junifen
Kontagripp Mono
Kratalgin
Malafene
Manypren
Neobrufen
Neo-Helvagit
Neo-Mindol
Nerofen
Noalgil
Novo Dioxadol
Novo-Profen
Nuprilan
Oralfene
Rhinadvil
Sadefen
Salivia
Schmerz-Dolgit
Sednafen
Seklodin
Seskafen
Siyafen
Solpaflex
Sugafen
Suprafen
Togal N
Children's Motrin
Children's Advil
Aches-N-Pain
Advil Liqui-Gels
Advil Migraine Liqui-Gels
Cap-Profen
Children's Advil-flavored
Children's elixsure
Children's ibuprofen
Ibu-tab 200
Junior Strength Advil
Junior Strength ibuprofen
Junior Strength Motrin
Motrin Migraine Pain
Pediatric Advil
Tab-profen
Acide (isobutyl-4-phenyl)-2 propionique
Ibuprofenum
Amelior
UNII-WK2XYI10QM
Caldolor
Advil migraine
Perrigo ibuprofen
(+-)-alpha-methyl-4-(2-methylpropyl)benzeneacetic acid
(+-)-ibuprofen
(+-)-p-isobutylhydratropic acid
(4-isobutylphenyl)-alpha-methylacetic acid
(RS)-ibuprofen
Duralbuprofen
Motrin
alpha-(4-Isobutylphenyl)propionate
alpha-(4-isobutylphenyl)propionic acid
alpha-(p-isobutylphenyl)propionic acid
alpha-p-Isobutylphenylpropionate
alpha-p-Isobutylphenylpropionic acid
p-Isobutyl-2-phenylpropionate
p-Isobutylhydratropate
p-Isobutylhydratropic acid
139466-08-3
58560-75-1
Applications:
HPLC Analysis of Motrin Cough & Cold Composition
July 16, 2009
Motrin is cough and cold composition manufactured by McNeil PPC. It contains ibuprofen as non-steroidal anti-inflammatory drug (N-SAID) and pseudoephedrine as decongestant. Ibuprofen is hydrophobic acidic molecule and pseudoephedrine hydrophilic molecule. Pseudoephedrine does not retained well in reversed phase chromatography and requires the use of ion-pairing reagent. In the absence of ion-pairing reagent pseudoephedrine comes close to the void of the column even at low concentrations of acetonitrile, while ibuprofen shows strong retention by reversed-phase mechanism. Different properties of these two molecules require gradient elution and consequent equilibration of the column. In contrast when mixed-mode HPLC column, like Primesep 100, is used, the method can be isocratic, very short with no equilibration of the column. Ibuprofen is retained by strong reversed-phase mechanism and pseudoephedrine is retained by weak reversed-phase and strong cation-exchange mechanisms on Primesep 100 column. Retention time of hydrophobic molecule is controlled by amount of acetonitrile, and retention of hydrophilic basic molecule is controlled by the amount of buffer and buffer pH. Method can be UV, ELSD and LC/MS compatible with various additives to the mobile phase (TFA, ammonium formate or acetate, sulphate or phosphate buffers at various pH). This mixed-mode column can be used for analysis of other OTC drugs including mixtures of basic, acidic and hydrophobic compounds.
Application Column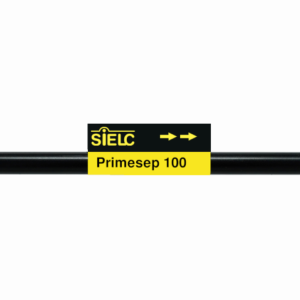 Application Analytes:
Ibuprofen
Motrin
Pseudoephedrine (PSE)
---
Application Detection:
ELSD Detection
UV Detection
SIELC Technologies usually develops more than one method for each compound. Therefore, this particular method may not be the best available method from our portfolio for your specific application. Before you decide to implement this method in your research, please send us an email to
research@sielc.com
so we can ensure you get optimal results for your compound/s of interest.