Amino acids are essential components of numerous formulation. Health supplements can contain various amino acids and vitamins and require quantitation of each ingredients. Amino acids are very polar compounds with limited or no retention in reversed-phase chromatography. The most common approaches are reversed-phase chromatography with ion-pairing reagent and hydrophilic interaction chromatography (HILIC). Underivatized amino acids can be retained by combination of reversed-phase and cation exchange mechanism on Primesep 100 mixed-mode. Retention time is controlled by amount of acetonitrile, buffer and buffer pH. Method does not require ion-pairing reagent. This method is for UV detection. LC/MS, ELSD or Corona CAD can be employed for analysis of amino acids with trifluoroacteic acid or ammonium formate in the mobile phase. This approach can be used for HPLC analysis of all underivatized amino acids.
Condition

| | |
| --- | --- |
| Column | Primesep 100, 3.2×150 mm, 5 µm, 100A |
| Mobile Phase | MeCN/H2O – 15/85% |
| Buffer | H3PO4 |
| Flow Rate | 1.0 ml/min |
| Detection | UV, 200 nm |
Description

| | |
| --- | --- |
| Class of Compounds | Drug, Acid, Hydrophilic, Ionizable, Vitamin, Supplements, Amino acid |
| Analyzing Compounds | Theanine, Melatonin, GABA, 5- Hydroxytryptophan |
Application Column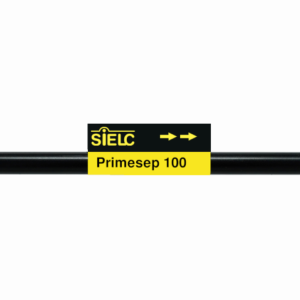 Application Analytes:
5-Hydroxytryptophan
Amino Acids
Melatonin
Theanine
gamma-Aminobutyric Acid (GABA)
---
Application Detection:
UV Detection
SIELC Technologies usually develops more than one method for each compound. Therefore, this particular method may not be the best available method from our portfolio for your specific application. Before you decide to implement this method in your research, please send us an email to
research@sielc.com
so we can ensure you get optimal results for your compound/s of interest.