SIELC Technologies is happy to announce the newest addition to our Alltesta™ lab equipment line – the Alltesta LHS (Liquid Handling Station).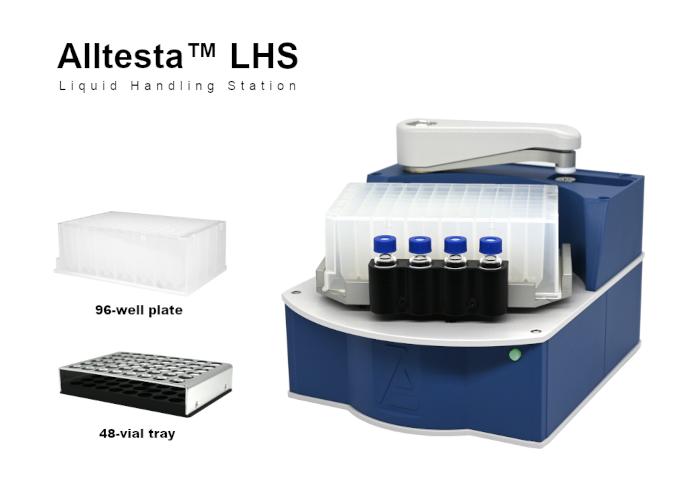 The Alltesta™ Mini Liquid Handling Station is an affordable and reliable solution for automated sample handling. Featuring a compact design, a proprietary alpha/beta mechanical structure, and adjustable operation speeds, it provides comprehensive control for quick and seamless integration with other systems. This station is equipped with a built-in shaking feature for in-vial sample mixing and extraction, as well as a needle washing station that can accommodate up to four solvents.
For sales inquiries, please contact us at alltesta@sielc.com.