Separation type: Liquid Chromatography Reverse Phase.




High Performance Liquid Chromatography (HPLC) Method for Analysis of Vancomycin.




Vancomycin is a glycopeptide antibiotic used to treat severe but susceptible bacterial infections. Vancomycin is a branched tricyclic glycosylated nonribosomal peptide often reserved as the "drug of last resort", used only after treatment with other antibiotics has failed. Vancomycin is on a WHO list of essential medicines. Vancomycin can be retained in HPLC on Newcrom R1 reverse-phase column with the simple isocratic mobile phase consisting of acetonitrile (MeCN), water and ammonium formate as a buffer. and detected by UV, ELSD, CAD or LC/MS.
Condition

| | |
| --- | --- |
| Column | Newcrom R1, 4.6×150 mm, 5 µm, 100A |
| Mobile Phase | Gradient MeCN – 5-20%, 10 min |
| Buffer | Ammonium Formate pH 3.0 – 10 mM |
| Flow Rate | 1.0 ml/min |
| Detection | 280 nm, CAD |
Description

| | |
| --- | --- |
| Class of Compounds | Drug, Antibiotic |
| Analyzing Compounds | Vancomycin |
Application Column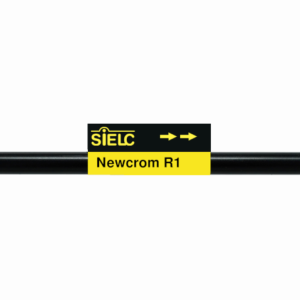 Newcrom R1
The Newcrom columns are a family of reverse-phase-based columns. Newcrom A, AH, B, and BH are all mixed-mode columns with either positive or negative ion-pairing groups attached to either short (25 Å) or long (100 Å) ligand chains. Newcrom R1 is a special reverse-phase column with low silanol activity.
Select options
Application Analytes:
Vancomycin hydrochloride
SIELC Technologies usually develops more than one method for each compound. Therefore, this particular method may not be the best available method from our portfolio for your specific application. Before you decide to implement this method in your research, please send us an email to
research@sielc.com
so we can ensure you get optimal results for your compound/s of interest.