Application Notes: Amoxicillin is one of the most commonly prescribed antibiotics. It is often used for treating strep throat. According to USP methods, amoxicillin should not contain less than 900ug and no more than 1050ug of amoxicillin per mg. The USP HPLC method for the separation of amitriptyline was developed on Legacy L1 column according to the US Pharmacopeia methodology. L1 classification is assigned to reversed-phase HPLC column containing C18 ligand. Support for the material is spherical silica gel with particles size 3-10 um and pore size of 100-120A. Resolution between critical pairs corresponds to rules and specifications of UPS.
Application Columns: Legacy L1 C18 HPLC column
Application compounds: Amoxicillin
Mobile phase: MeCN/50 mM dibasic sodium phosphate
Detection technique: UV
Source: USP35: NF30
Condition

| | |
| --- | --- |
| Column | Legacy L1, 4.6×150 mm, 5 µm, 100A |
| Mobile Phase | MeCN/50 mM NaH2PO4 pH 5.0 (4/96) |
| Buffer | NaH2PO4 |
| Flow Rate | 1.0 ml/min |
| Detection | UV, 230 nm |
Description

| | |
| --- | --- |
| Class of Compounds | Drug, Antibiotics, Hydrophobic, Ionizable |
| Analyzing Compounds | Amoxicillin |
Application Column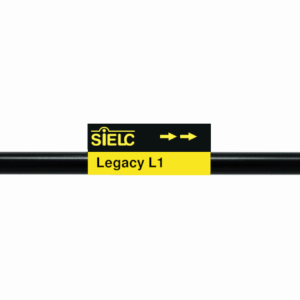 Legacy L1
SIELC's family of Legacy columns is based on the United States Pharmacopeia's (USP) published chromatographic methods and procedures. Numerous brands have columns used in USP reference standards and methods. USP has created various designations to group together columns with similar types of packing and properties in the solid phase. SIELC's Legacy columns adhere to these strict requirements and properties, allowing you to easily replace older columns that are no longer available without needing to significantly modify your method or SOPs.
Select options
Application Analytes:
Amoxicillin
---
Application Detection:
UV Detection
SIELC Technologies usually develops more than one method for each compound. Therefore, this particular method may not be the best available method from our portfolio for your specific application. Before you decide to implement this method in your research, please send us an email to
research@sielc.com
so we can ensure you get optimal results for your compound/s of interest.